Recent Events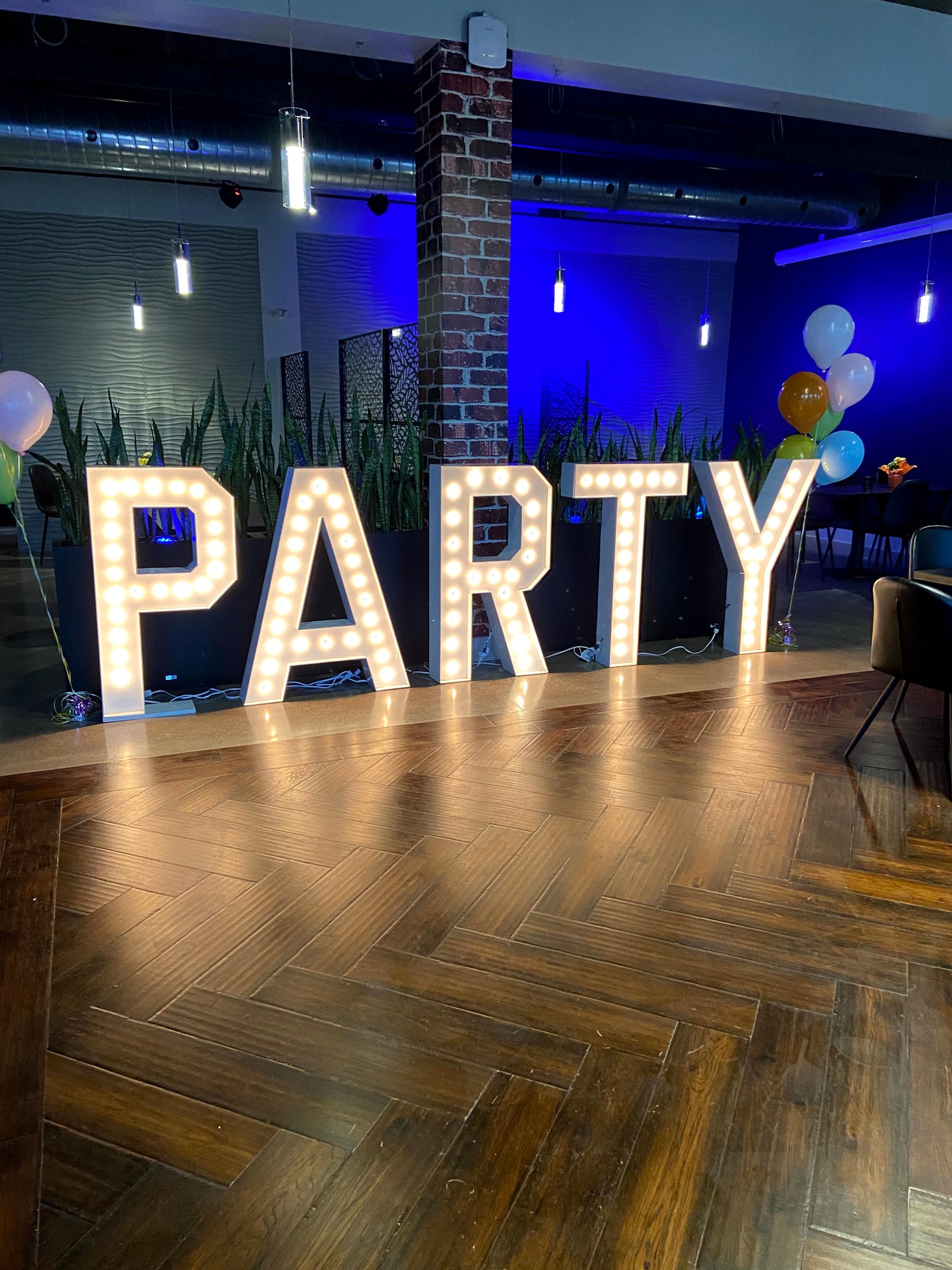 It was perfect!

I just recently had my wedding reception here a week ago and it was PERFECT. Every single guest raved about the food whether they were vegetarian or ate the meat meal. It was all so tasty. I got mini sliders, skewers, beet salad, beef+chicken, cheesecake and squash ravioli for vegetarians as well as the late night poutine station and it was exceptional. The service was fast and efficient. The space looked amazing and Cherie was so reassuring throughout the whole process and super accessible to answer any questions. THANK YOU!!!
Absolutely Stunning

We had our wedding at Brock St Brewery in May 2022. The venue was absolutely stunning and very well set up. Cherie and her team did a fantastic job and were very accommodating as we had to delay the wedding twice because of pandemic restrictions. She made sure the wedding was set up with all our decor and made sure the event ran on time and very smoothly.
We also rented the 3rd floor lounge to use for our cocktail party which was a great option so guests did not have to leave the venue and wait for the room to be flipped over for the reception. The 3rd floor lounge was just as stunning as the 2nd floor room and the rooftop patio was perfect for guests to mingle.
All the food/drinks were delicious and the wait staff were very friendly and accommodating. Cherie and the rest of her staff made sure our special day was perfect and just as we always imagined. Would highly recommend Brock St for weddings/events.
This venue was everything to us!

This venue was everything to us! My husband and I got married here in October 2021 in the midst of the pandemic and Cherie was absolutely amazing and made everything possible! With all the back and forth and restrictions over the year and a half she was so patient and accomodating! Our vision was to be married at the brewery amongst our family and friends and it all came together perfectly! We ended up having both our ceremony and reception here (due to our ceremony venue cancelling on us because of the pandemic) and Cherie stepped up immensely and was willing to set up and flip the room for us. The set up and decor was beautiful and the whole day ran so smoothly! All the food was fantastic....our guests still talk about it to this day. We would recommend this venue to anyone - we were beyond happy with how it all came together thanks to Cherie and her team!
I would 1000% recommend

Well what can I say….perfection. I couldn't have asked for anything better. Venue, food, drinks and staff. Life was "normal" for our magical night in March 2022.
Cherie was always there to answer a question I had. My mind was always put at ease.
I had only seen the venue during the day and it was gorgeous but then one evening we stopped by and it blew me away. The lighting and decor was perfect. Made for some great pictures. No extra decorations were needed for our wedding, the rustic gorgeous vibe was what we wanted.
Our ceremony and reception were both held here and I'm so happy with that decision. We did hors d'oeuvres all night and a late night poutine bar….lol that was a must. I still have family and friends saying how good the food was.
I would 1000% recommend Brock St Brewery for your next event.
One of the best nights of my life!

One of the Best night's of my life & with much thanks to Cherie, (the super woman events manager) & her team combined with this spectacular event space right here in downtown Whitby, it's classy but also hip!

I trusted Cherie from the get go & I was so happy I did. Five weeks from me deciding to have a Fifty & Fab party for myself and it came together so smoothly! It was like a wedding but for myself lol. Started with a welcome glass of prosecco, passed hor d'oeuvres, a beautiful charcuterie station followed by a late night poutine and flatbread station, the feed back on the food was that it was excellent and so fancy! :-)
Cherie helped me choose the menu items & the appropriate amounts for the guest count, best table set ups, I bounced with my decor ideas off of her & she coordinated with the stellar DJ, the wonderful Decor people and the best Photographer on the planet .... sure, all part of the job you might say. Buuuut it's in details...I asked if her team would join in the Denim & Diamond theme, the answer was yes! Shya our lovely server, was truly a pleasure & I honestly lit up when I saw she understood the assignment and brought the bling! Chad our security man, was so great & when dragged to the dance floor by some of the ladies, he busted out his amazing dance moves & we all loved it! Shaun the barman, was so efficient and super friendly, the libation provider always gets to be a popular person at a party! :-) I didn't meet the back of the house people but they did an amazing job of preparing and presenting the food and making sure everything came out in a timely manner! It's the extra's, like Cherie knew I was going to be busy chatting and made me up a plate of food and set in the kitchen to make sure I ate, like whut, amazing!!

I would give a 12welve star review it was an option, (see what I did there ;-))
This will not be my last function here and next time I'm going to make sure I go to the kitchen to eat the plate of food Cherie makes up for me! lol